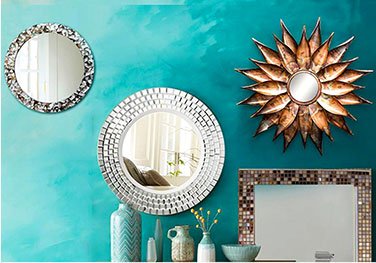 Designing or decorating the interior layout of you store is one of the keys in forming a successful business. As it would reflect your merchandise, the signature style of your store and also the customer experience you're willing to offer. Hence, one has to know certain tips or tricks before they embark on a decorating quest. Thus, this article will help those who have finally achieved their dream of opening their very own clothes' boutique, display their style and signature when decorating.
Furniture
When decorating one has to ensure that they pick items that compliment their store font without cluttering it. Therefore, instead of merely displaying your items on shelves you could place antique suitcases in a corner with the top open to display accessories such as jewelry. Furthermore, you could display clothes in an antique armoire. Moreover, as mirrors are an essential part of a clothes store one can order custom framed mirrors online to suit their preference. Furthermore, you could place an antique chaise lounge near the dressing rooms for customers to sit on while their friends or spouse is trying on clothes.
Display and Decoration
You should select a color scheme that compliments your merchandise. Hence, for a vintage boutique you could divide the store to represent different eras and place clothes from 70's, 80's or 90's in different locations. But instead of selecting colors that compliment each decade you could instead opt for a neutral color and paint one wall a bold color to make the space appear bigger. Furthermore, to provide a contrast to this color scheme, vintage movie poster mounting depicting fashion icons can also be hung on the walls. You can also use mannequins to set up window and floor displays to invite customers to your space. This is an essential part in running a store as it would reveal to potential customers the type of clothes or accessories you sell and also the point where the customers would make a critical judgement of how expensive or cheap the items in your store is.
Lighting
The lighting depends on both the location of the store and the mood you desire to create. For a clothing store one should not select fluorescent or yellow toned lights as they would not flatter the customer's appearance when they look in the mirror. Instead, one should opt for lukewarm lighting. However, the dressing rooms need to possess extra flattering lighting. With these tips you can create a store front that is both true to the merchandise that it sells and is inviting to customers.