Having a swimming pool in your own backyard is a great idea to retreat and relax whenever you want to. Especially, in the scorching summer months, the entire family can enjoy a pool vacation without spending for travel and accommodation. While establishing a swimming pool in your home is a surefire way to increase the value of your home, maintaining your swimming pool is very important. Without proper maintenance, your swimming pool will quickly turn into a disaster that drives people away from where you live.
If you don't have the time and resources, you can hire pool valet service from reputable companies to keep your pool sparkling clean. Even though you can hire professional services, it is good to know a thing or two about proper maintenance so that you don't have to spend a lot of money later for intense cleaning.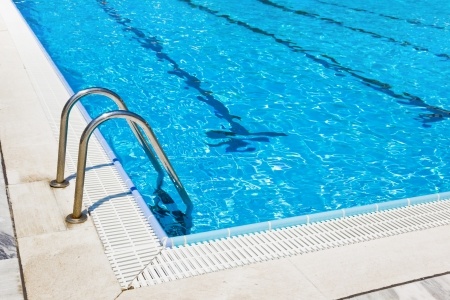 Maintain Water Circulation
A pool without proper maintenance is a breeding ground for various harmful microorganisms. If there is not enough circulation of water, the chemicals and treatments you add to your pool becomes a waste. If you don't want to winterize your pool, then you should operate your equipment for at least 6 hours. It is best to operate the equipment for at least 8 hours during summer months.
Check Filtration Systems
Filtration system is one of the most important features of a swimming pool. Depending on the design of your pool, it may have one of the three common filtration systems – DE filters, sand filters and cartridge filters. Filters must be cleaned on a weekly basis so that your pool water remains pristine. Ideally, you can't over-backwash your filter and keeping it clean is mandatory for a sparkling pool.
Maintain Appropriate Water Chemistry
The pool water must be safe for everyone to swim and it is your responsibility to ensure proper water chemistry. You must check free chorine levels, pH and total alkalinity of your water. There are equipments to measure these parameters and there should be no need for any guess work. If the water chemical balance is off, swimming in that water may irritate your skin and cause unknown allergies. Improper amount of chemicals in the water can also cause calcium build-up in piping and result in corrosion of pool equipment.
Maintaining pool on your own is a tough task and you need some experience and knowledge to do it. It is better to hire pool valet service so that experts take care of ensuring pool safety. Depending on your requirements, you can hire full valet service or specify the services you want so that you can maintain pool effectively within your budget.